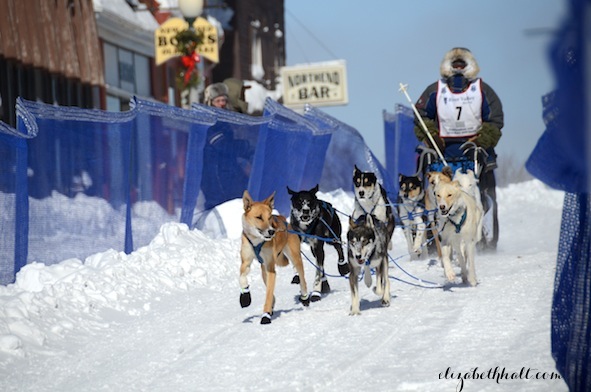 this past weekend, my hometown hosted a sled-dog race, the copperdog 150, so the keweenaw peninsula was full of mushers and their pups.
my sister and i were crossing guards on friday night.
she had wanted to be a timer or a dog handler, but i thought that sounded like too much responsibility so i signed us up for the crossing guard shift.
i thought we'd be stopping cars, easy peasy. when i learned that we didn't have the authority to stop cars – we'd be stopping sleds + dogs if necessary – i was so nervous. i felt like the life of 200+ dogs had been placed in my very sweaty hands. plus, i had just spent a week at death's door (by which i mean the world's most miserable cold) so i was not at peak strength.
fortunately, when our shift started, it was late at night and below zero and a quiet road, so we just turned our arms and legs into a silent blockade and watched forty-some teams of sled-dogs race by under a starry sky.
on sunday, i went to watch the finish.
i wanted to see the pups in the light of day and take some pictures.
i left the house later than planned and was worried i wouldn't get a clear photo spot. imagine my surprise to find an empty street when i arrived. apparently when it's ten degrees below zero, people aren't in a rush to stand outside.
i was glad i went; the dogs exuded glee.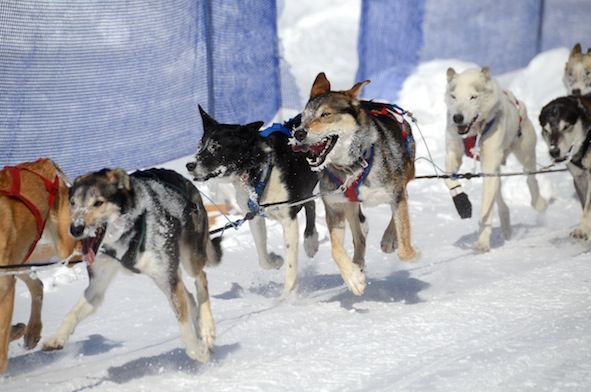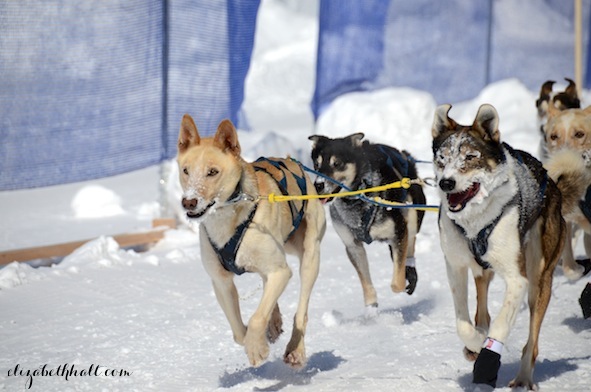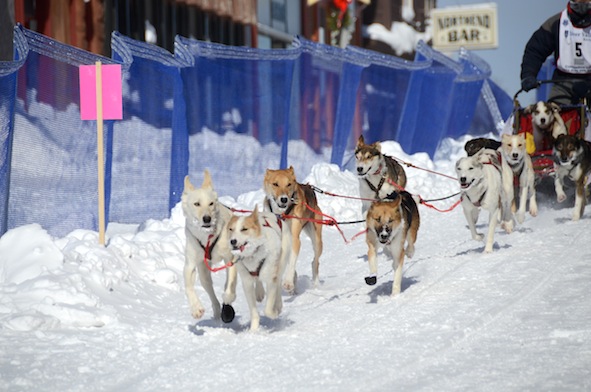 do you see the pup in the red sled? i'm so disappointed i didn't notice him/her until the sled was right next to me – i was focused on the running dogs – because it was pretty much the cutest thing ever.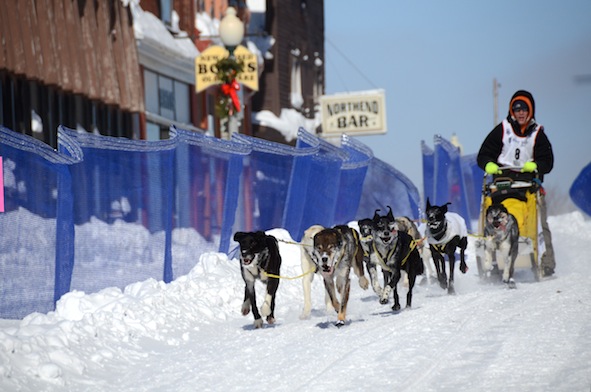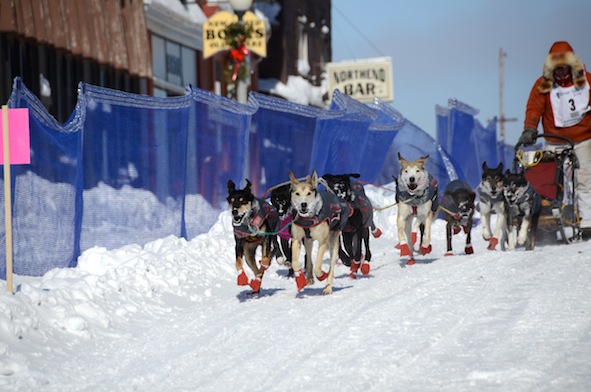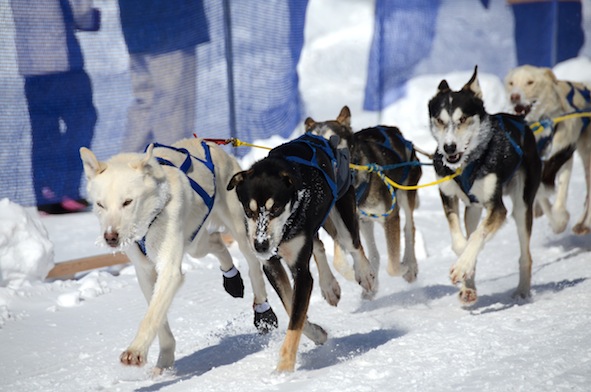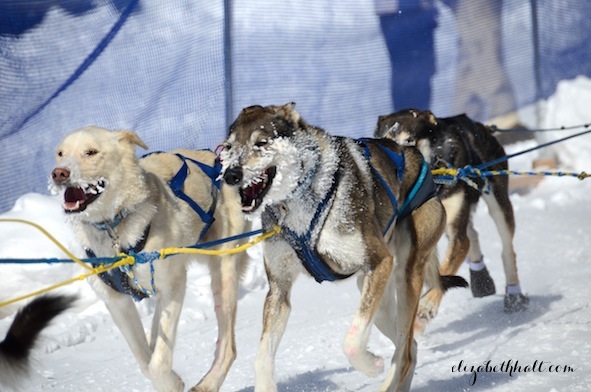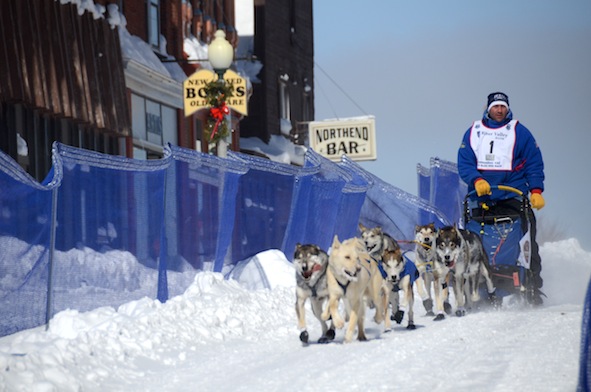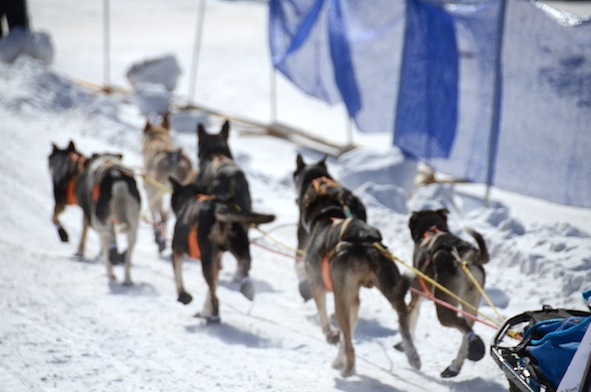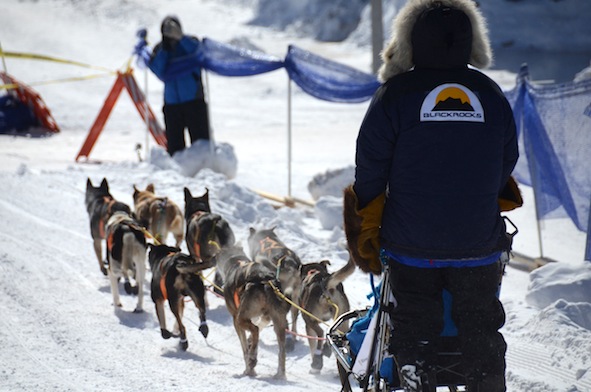 totally worth my frozen fingers and toes. wouldn't you agree?