i thought i'd share my latest feather finds with you because they make me so happy.
this feather is from a blue jay. i found it on a trail near great sand bay. (i picked it up from what looked like the scene of a fight or a meal, because there were actually a great number of them.)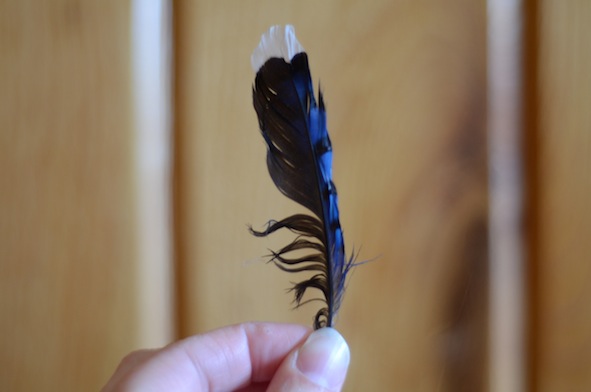 this feather is from a ruffled grouse. i found a handful of them on that same trail, not too far from the blue jay feathers.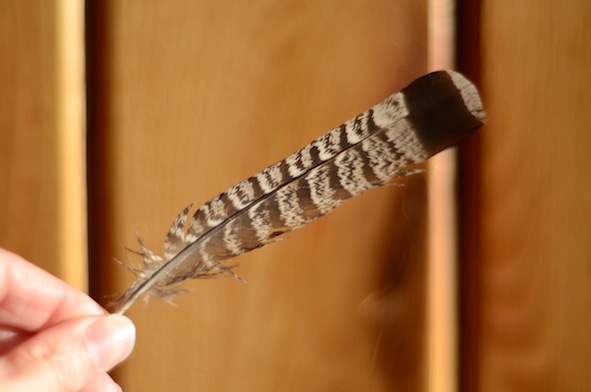 these feathers are from a cooper's hawk. i think i found them somewhere near the house, either on the side of the road or on a trail.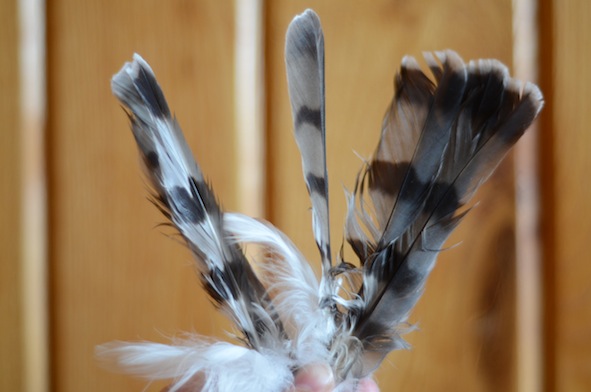 this feather is old but delightful. it's from a northern flickr. i found it years ago in portland and saved it because i loved the neon orange shaft. when i discovered the feather atlas, i was finally able to look it up.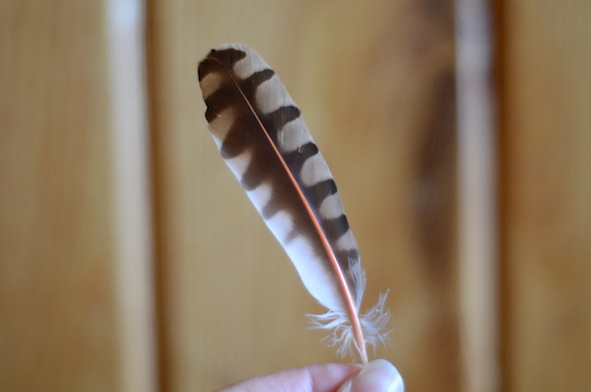 speaking of feathers: wow, is the feather atlas useful! sometimes it takes me a long time to identify a feather – the great horned owl & wild turkey feathers took over an hour each – but without it, i would be completely in the dark.
i love collecting feathers. they're like little love notes from the natural world. (and the angels.) i keep them in mason jars in my bedroom and choose one to carry with me whenever i need a reminder that i am loved.
now i'm curious. do you collect anything?