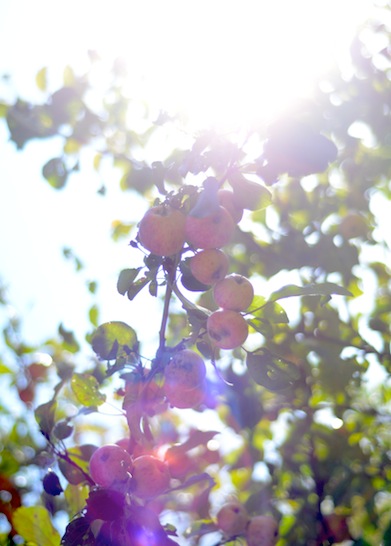 the wild apple must be a distant cousin of the lilac. in their respective seasons, they each grow in profusion here in the keweenaw peninsula.
it is now wild apple season and i try an apple from every tree i pass. as thoreau said, "what is sour in the house a bracing walk makes sweet. some of these apples might be labeled, 'to be eaten in the wind.'"
there are many sour apples, to be sure. but every so often, i find a tree with apples that are perfect for pies or crumbles or just-plain-eating.