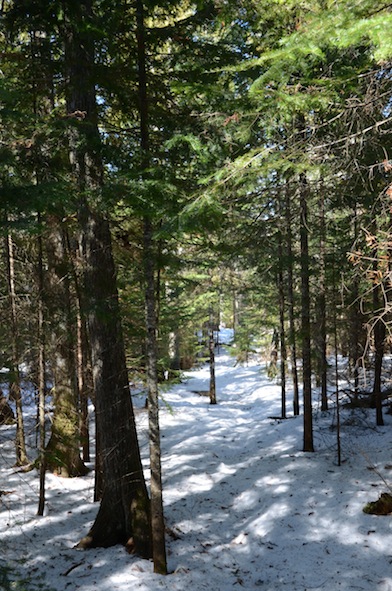 my cousin & i went on a guided snowshoe hike through keweenaw shores & the upson lake nature sanctuary last weekend with the michigan nature association. it was one of those perfect blue sky sunshine days. the snow had such a hard crust on it that we didn't need snowshoes at all – and there were a few spots under the trees where the snow was gone altogether.
on the hike, we saw a snow & ice-covered lake superior, an animal bone, wintergreen leaves, two large piles of deer hair, native mistletoe, lichen, red pine, part of the copper harbor conglomerate, a frozen stream & fresh woodpecker holes.
i took a chunk of the deer hair home with me for atlas. it was a hit. he sniffed & sniffed & sniffed the hair with very evident pleasure. (then he followed me to the garbage bin – clearly he did not think such a treasure should be thrown away.)
i had worked every day for the two weeks leading up to the hike so it felt extra good to move my body & to spend time outdoors in the fresh air.