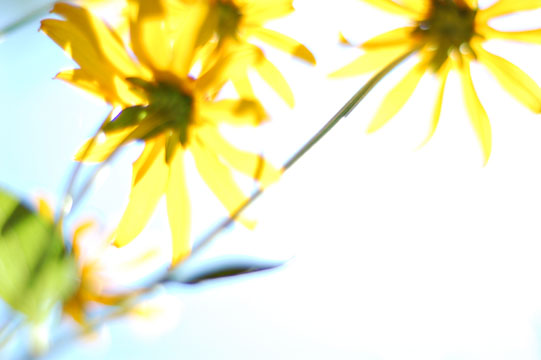 oh, how i wish i could wave a magic wand and fill you with wonder. it is one of my favorite qualities.
wonder is a cousin to magic and enchantment but, for some reason, it is easier to remember that wonder can be found in the ordinary, not just the extraordinary, even though that is true of all of them.
wonder includes elements of beauty, appreciation, presence & amazement.
when i am full of wonder, i feel like i am seeing [whatever it is i am seeing] the way it was meant to be seen, the way it really truly is.
when i am full of wonder, i am anchored fully in the moment.
while on a walk the other day, i kept falling into wonder, so i thought i would share some of the ways i find it.
listen to the grass.
have you ever stopped and listened to the wet grass? if you stand next to or in the grass when it's wet – maybe after a rain, or when the morning dew is heavy on the grass, or right after the sprinklers have gone off – and you listen closely, you will hear a rustling sound. it sounds like the grass is whispering, murmuring to you.
i like to imagine that the grass is calling, "run! play! come join us!"
watch the bees buzzing among the flowers.
have you ever really stopped to notice the bumblebees in a flower patch? when you watch round fuzzy bumblebees flitting from flower to flower, even if you've seen the flowers many times before, it can feel like you're seeing them anew. the bumblebees take such joy in the flowers that it's contagious.
i like to imagine what it might feel like to find myself in the heart of a flower, surrounded by vibrant color.
notice creatures in flight.
have you ever watched tiny birds at play? they make giant circles in the air, and swoop down until they're barely brushing the ground and back up again, over and over and over. it looks like they're dancing, often in unison. or butterflies? you can see their tiny but mighty wings flapping back and forth. it looks like they are sauntering along, with no need or desire to hurry. or dragonflies? they whizzzzzz by and their colorful body shimmers and sparkles in the sunlight.
to me, birds and bumblebees and dragonflies epitomize the joy and freedom of flight.
name something: maybe a tree, a bird, or a spider.
there is something about the act of naming that creates a warm connection. every time you see the object you named, you experience the joyful surprise and delight of seeing a familiar friend again.
i have three regular pairs of bird visitors: harold & kumar (bluebirds), harold & maude (blue jays), and harry & sally (doves). i can't tell you how happy it makes me when they pop in for a visit and some birdseed.
find a regular walk.
there is something about a regular walk that helps you notice the way nature changes with each season. there is also something about a regular walk that helps you notice how quickly nature can change. a bush seems to grow over a foot overnight. the same with a patch of blackberry brambles. blossoms emerge, flowers open, dandelions change from yellow petals to white puffs, petals drop, leaves fall.
it might be harder in a city, but i suspect it's still doable.
listen to your heart.
(i got this idea from a martha beck book. it is probably an advanced practice, mostly because it might take a while to hear it and because allowing yourself to connect with your heart in this way might bring up deep feelings.)
close your eyes, sit quietly, focus on your heart, and try to feel it beating. sometimes it helps if you hold your breath for a second. (my heart sounds more like a ba-dump ba-dump, rather than the thump thump i was expecting.) when you can feel it beating, imagine blood rushing throughout your body on the beat and flowing back into the heart on the pause.
there is something about this practice that really connects you with the wonder and miracle of life.
here's to wonder!
may you find it in your today.
and if you feel moved to share, i would love to hear about things that fill you with wonder.
a post script.
this is one of the best ways i can describe the essence of both the story club and hope floats.