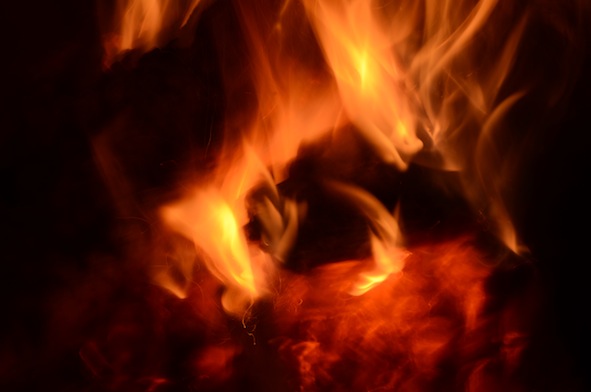 i'm rattling the earth
from a cage without bars.
i'm silent as fury
in wars about wars.
i spit and i sputter –
snap crackle and scorn.
i wait and i wither –
beholden and torn.
surrounded yet lonely,
i'm chilled to the bone.
my spirit is weary.
my heart-strings are worn.
there's chaos within
and destruction without.
down float feathers from angels;
a bomb took them out.
i can't seem to find me
in darkness and night;
until i remember
i'm darkness and light.