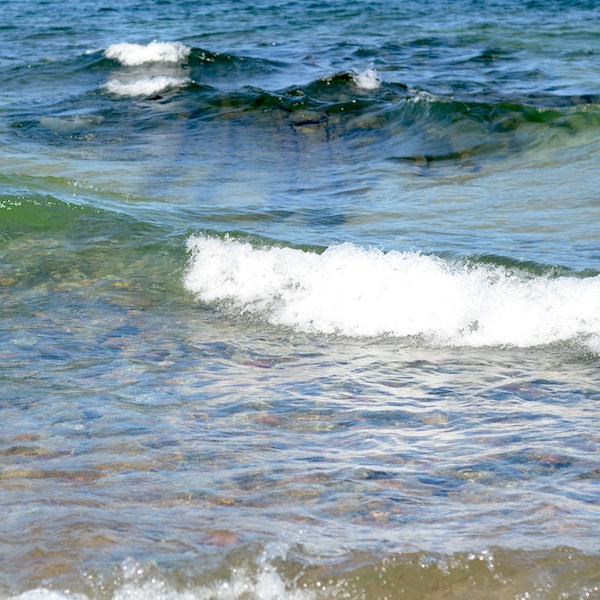 apparently the coast near the au sable lighthouse – i went camping in the pictured rocks national lakeshore over the weekend – is nicknamed the graveyard coast because of all the shipwrecks that occurred there.
this is the remnants of one of them. can you see it?
after staring, & staring, & staring, i decided that this is a shipwreck that doubles as an optical illusion. i'd think i saw the ship (what was left of it, anyway), then it would seem to disappear beneath the waves & water, then i'd wonder if it was only my imagination. repeat ad nauseam.