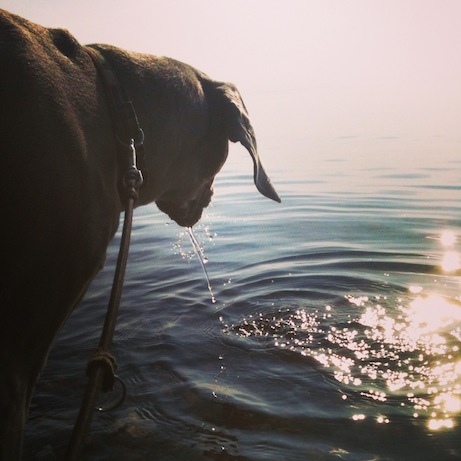 atlas stayed with my parents while i was in rhode island.
the last time i left him with my parents, they taught him to sleep through the night. (i was beyond grateful.) this time, they taught him to eat his kibble without the addition of gravy.
it is clear there is a weak link in our relationship, and that weak link is me.
he's just so cute!