I'm so glad you're here.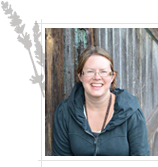 I'm Elizabeth: artist, storyteller, wide-eyed wonderer.
Simply put, I am here to delight you, to remind you of beauty + wonder.
Let's be friends
Beauty, captured & shared
the Story Club
If you are a dreamer, come in.
my Etsy shoppe
Cards + postcards, mysterious love notes, beauty for your walls, personalized stories, and more.
there's more
Everything I offer can be found in the Curio Cabinet. Nothing you need. Only things that are a delight + a pleasure.
browse by category
browse the archives