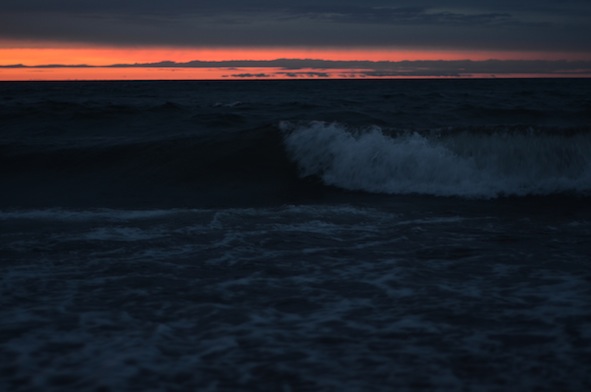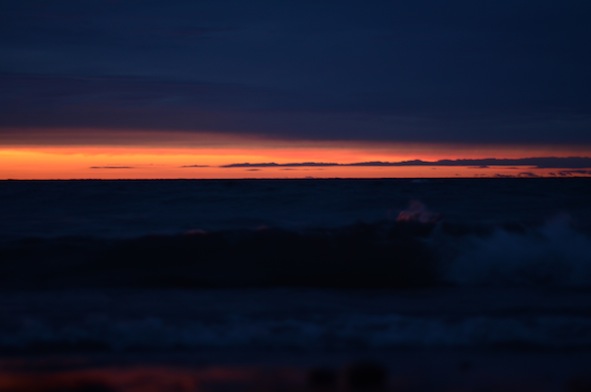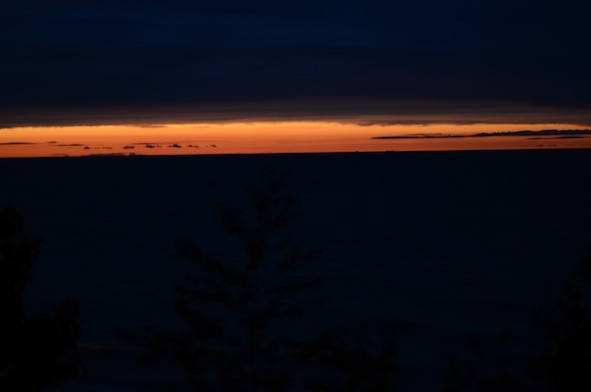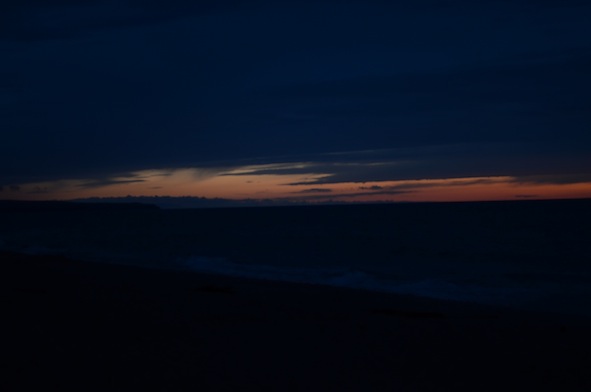 i caught a glimpse of red + orange through the trees while taking atlas out for his night-time potty run. though i was pajama-clad – preparing to write about something else entirely – i ran back inside for my camera and drove the three miles to the lake.
lake superior was eggplant in color; waves crashed on the rocky shore; and a streak of color delineated the horizon.
i watched in silent wonderment.
so, with love, i offer this – my view of the unfolding of the night.