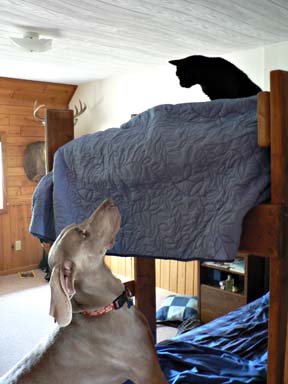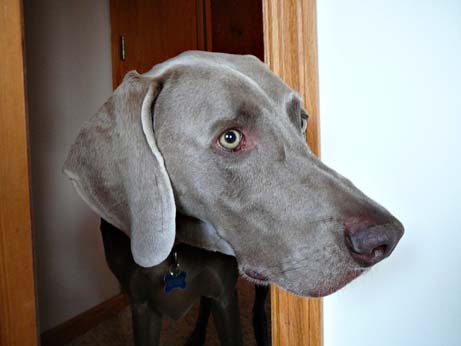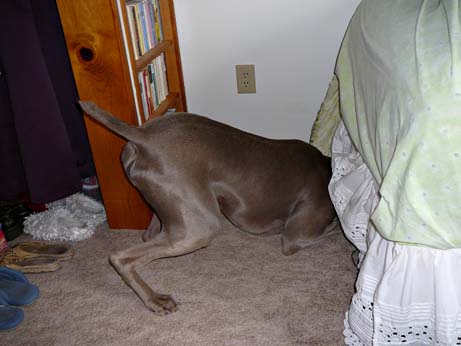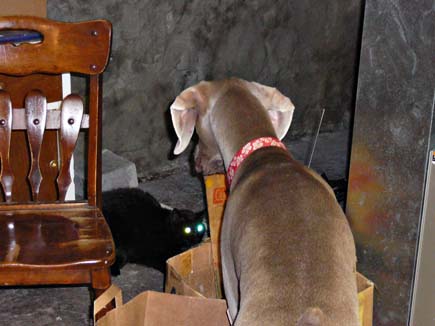 so!
atlas and i are moving to michigan.
(now there's a thing i never thought i'd say. except for many reasons, it feels exactly right.)
the plan is to move at the end of the month, so if i am quieter than usual, you will know why. i am trying to remember that if there is anyone that can pull this off, it is insanely organized me. (i had the idea this afternoon and within an hour or two, the entire downstairs had been reviewed and filed into three categories: goodwill/give, storage, and car. maybe i should hire myself out.)
atlas looks a little woebegone – the act of packing is stressful for him – but when we arrive and he learns that there will be a kitty, he will be over-the-moon with glee.
the kitty is his cousin kia. she did not love him when they met in 2007, but now he is older and a little calmer, and he will have more than two weeks to win her over. i am confident that he will be able to pull it off.
i am a mixture of so many emotions.
but for now, i am sleepy, and so i will let this be the end.
(though i do want to say that i am so so so happy that atlas will get to spend quality time with a kitty. also, we will be closer to my east coast sister, who has three kitties, at least one of whom might actually like atlas, so there is the possibility of more kitty adventures! i have a huge smile on my face at the thought.)
if you have been wanting to buy something from me, but just haven't gotten around to it, now would be a lovely time!
the story club is still pay-what-delights you. and if you wanted something from my etsy shop, you can enter MICHIGAN as the coupon code for 20% off your order.