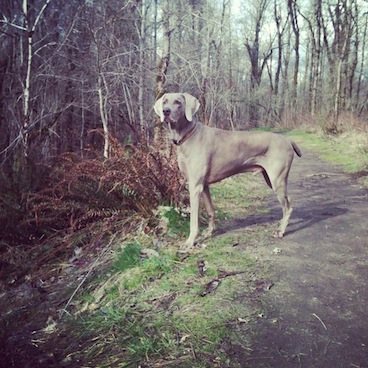 i took atlas back to the sandy river delta (that's where life with splint began) last week for his first off-leash hike since october. he was so happy. happy happy happy. he raced up and down the trail ahead of me.
half of me was happy with and for him. half of me was inwardly wringing my hands and thinking, "slow down, little puppy, slow down. why can't you be more cautious? what if we just walked. slowly."
i did manage to keep my thoughts and my hand-wringing to myself. not that atlas would have listened anyway.
in other news, i am pretty sure the hair on atlas's chin has turned silver. unless it was always silver – it's so hard to remember. i don't want my puppy to have silver hair! i know he's almost ten, but i want him to stay young forever.
isn't he handsome. i think he is the best and smartest and sweetest and most handsome dog in the whole wide world. (with the exception of your dog, of course. your dog is too.)