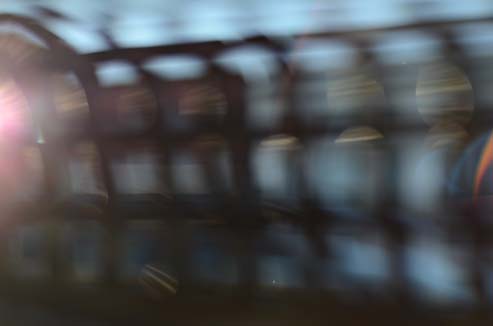 i took atlas and my camera on an urban photo walk last week. by the time it was almost over, i was feeling very sad and discouraged.
i hadn't been inspired. at all.
the few times i took photos, they felt contrived. i could tell that i was forcing myself to take photos instead of following what i was drawn to. mostly because i couldn't understand why i wasn't drawn to anything. that never happens! even worse, i didn't like any of the images. at all.
i was pretty sure that my lifelong love affair with photography was over and that i would never again take another photo that i loved.
(possibly i am a tad dramatic.)
a few steps later, i saw a silver chair on the sidewalk with holes in the seat; i saw the sunlight peeking over the buildings to the right of me; and i wondered what would happen if i captured the light through the holes in the chair.
so i did. then i looked at my images and clapped with glee. i even have a series that i am pretty sure is an ode to an artist of the paintbrush, if i could just decide which artist.
all of which is just to say: if you find yourself similarly uninspired, do not despair. i feel quite sure that inspiration will return. possibly when you least expect it.